Guadalupe Pacheco, Jr.
Founder, President/CEO, Pacheco Consulting Group, LLC (PCG), Washington, DC.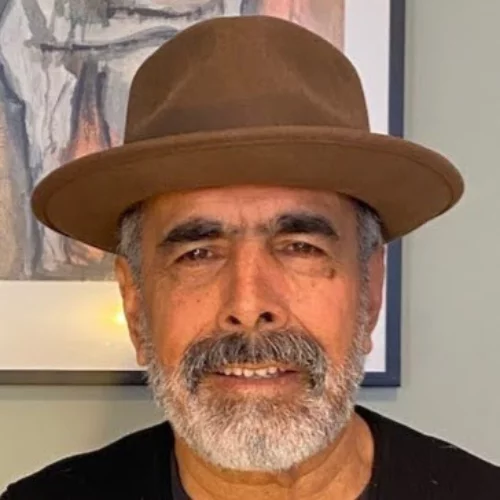 Through over 30 years of senior-level health management and policy development, non-profit, and private sector experience, PCG provides strategic solutions to healthcare enterprises to improve their market products or penetrate new markets, especially to diverse underserved communities. Using innovative, visionary, and goal-oriented approaches, PCG tailors and delivers successful outcomes to its clients based on their service needs.
Mr. Pacheco previously served as a Project Manager for Lockheed Martin Corporation. Assigned to the U.S. Department of Health and Human Service, Office for Civil Rights, Mr. Pacheco assessed and re-launched the office's civil rights medical school curriculum initiative for U.S. medical schools.
Before that position, Mr. Pacheco served as the Training Director for the AIDs Education and Training Center-Multicultural Center (AETC-MC), Howard University College of Medicine. As the training director, he oversaw training development and the execution of curriculum activities related to the AETC-MC.
Mr. Pacheco also served as a Senior Health Advisor/Project Officer to the Director, Office of Minority Health, Office of Assistant Secretary for Minority Health, U.S. Department of Health and Human Services. As the Senior Health Advisor, he managed the agency's portfolios on cultural competency, e-learning programs, emergency preparedness, health literacy, and Latino-related health disparities initiatives.
Currently, Mr. Pacheco serves as a consultant to the National Hispanic Medical Association, a business development consultant to ALCAR, Inc., and BMW, Inc.
Mr. Pacheco serves on the board of directors for iGIANT Inc., and the Global Center for Hispanic-Latino Affairs, Inc.
Mr. Pacheco received his B.A. and MSW from the California State University of Fresno and has completed course work for an MPA from USC.
Interested in learning more about how to join ALLP?  Click on the link below to fill out the application.
If you wish to donate to ALLP and/or contribute your time and energy to ALLP, please click on the link below.