Managing Partner, OCI Group's Government Relations, Public Affairs, and Business Development Services
Born in San Antonio, Texas, raised throughout México and in San Antonio. Graduate of Health Careers High School, Bachelor of Arts from Rice University, Houston, Texas. MBA from Our Lady of the Lake University, San Antonio, TX and a Doctor of Jurisprudence from the University of Texas School of Law, Austin, TX. Adjunct Professor in the School of Business and Leadership at Our Lady of the Lake University. Founder of the Hispanic Youth Leaders Organization. Founder of the San Antonio Young Leaders Conference. Founder of the National Hispanic Institute – OLLU Leadership Service Center.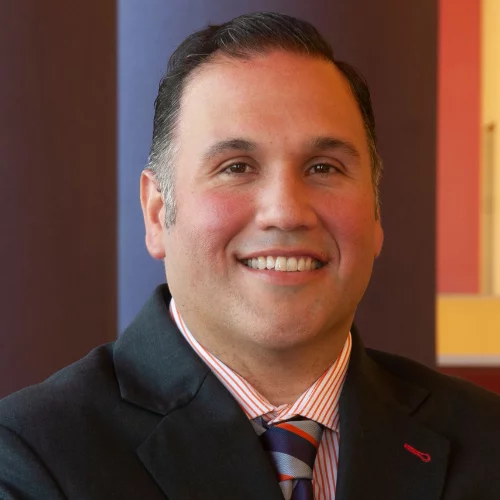 Professor Analco González has taught at Memorial High School in the Edgewood ISD of San Antonio, TX. He is a volunteer and consulting chief trainer for numerous leadership experiences implemented locally, nationally, and internationally by the National Hispanic Institute and the local affiliate, The National Hispanic Institute at San Antonio. He has served on several Boards of Directors for organizations across the country.
Analco has lived, studied, and overseen projects throughout various parts of México as well as in San Juan, Puerto Rico and Buenos Aires, Argentina. He has won numerous awards; most recently was awarded the "40 under 40" by the San Antonio Business Journal and the Distinguished Alumni Award by the National Hispanic Institute. He has authored several articles one of which was published in the Journal of Legal Studies Education. Analco writes and develops business and leadership training curriculum for non-profits, educational institutions, as well as for corporations. He was ranked as the "Top 100 Emerging Latino Leaders" by the National Hispanic Institute in 2012.