He currently has regional, state, and municipal responsibility for legislative advocacy in San Antonio and South Texas.
Since his employment with AT&T in 2014, Salinas has helped direct and implement AT&T's statewide legislative and regulatory priorities.
Prior to joining AT&T, Salinas was the managing partner of Maroon Consultants, a public affairs consulting firm he founded in 2006. In November 2009, he was appointed by President Obama as Regional Administrator of the General Services Administration (GSA), an independent U.S. government agency to help manage and support the basic functioning of federal agencies. In this position, which he held until 2012, Salinas oversaw all GSA activities in Texas, Arkansas, Louisiana, Oklahoma, and New Mexico, and was responsible for 1,350 government buildings. Prior to his appointment, he served for three years as County Judge of Hidalgo County, Texas, where he led more than 3,000 county employees and received the Texas Association of Counties.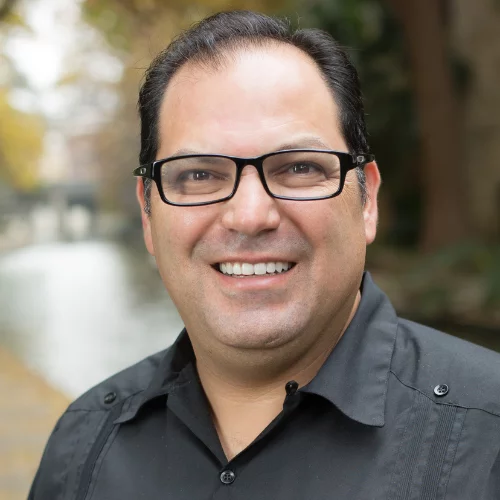 "Best Practice Award."
Known for his leadership and ability to develop innovative and effective solutions to both public and private sector issues, Salinas holds a Bachelor of Science from Texas A&M University and a Master of Public Administration from UT Pan American.
Salinas is active in the community. He serves on the Board of Directors of Texas Border Coalition, Texas A&M Extension Advisory, The Rio Grande Valley Partnership, Schreiner University, and the San Antonio Hispanic Chamber of Commerce-Government Affairs Co-Chair.
JD and his wife, Rhonda, are the proud parents of Victoria, AJ, Gabriella